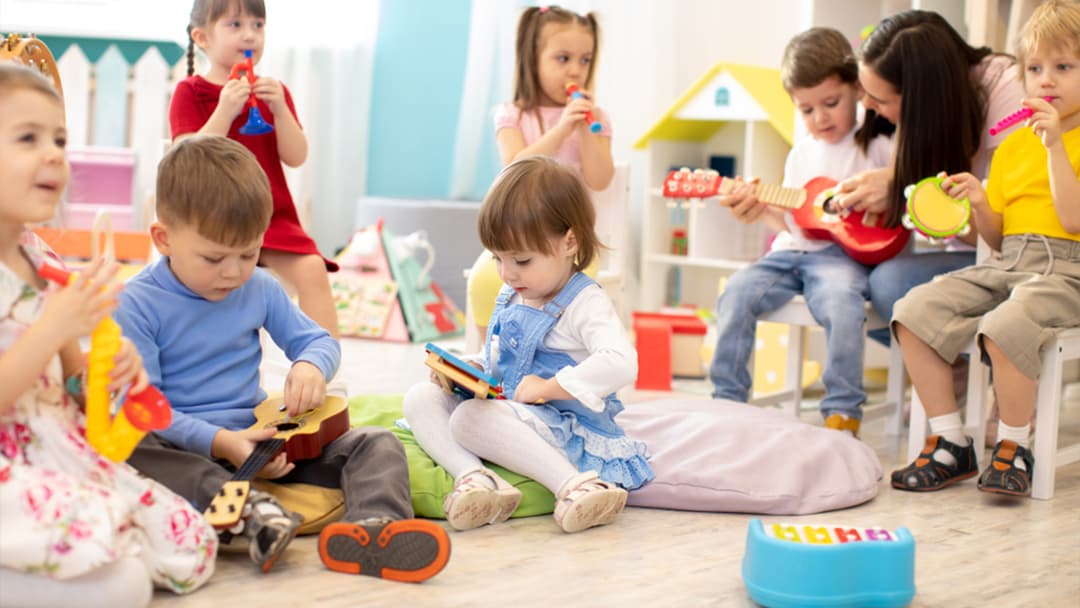 How to choose a nursery?
Selecting the right early learning environment is one of the most important decisions you will make as a parent. So, how do you choose the best nursery in Dubai for your child? This blog will explore tips for choosing the right nursery, including what to look for during visits and how to identify the highest-quality programmes. By considering these factors, you can determine which nursery will set your child up for success by nurturing their learning, growth, and development during these formative years. So, let's dive in and explore how to choose a nursery that can become a second home for your little one!
Research Options in Your Area  
The first step is identifying all nursery options near your home or workplace. If you are looking for a nursery in Dubai, there are often many reputable options to evaluate. Create a list of potential nurseries based on recommendations from other parents, reviews online, location, curriculum offered, fees, and other preferences necessary to your family. A great starting point is asking friends with children similar in age which nursery their kids attend and the pros/cons they have experienced.
Arrange Nursery Visits  
Once you have a list of top nurseries, call to schedule a tour and meeting with the administration at each facility. Visiting in person is invaluable when getting a feel for the overall environment, cleanliness, safety, ratio of children to teachers, interactions between staff and children, engagement of kids in activities, discipline techniques, and more. Prepare questions in advance to ask during your visit to gain insights into the nursery's philosophies, approaches, and daily schedules. Be sure to observe both the facilities and the learning areas.
Assess the Nursery's Daily Routine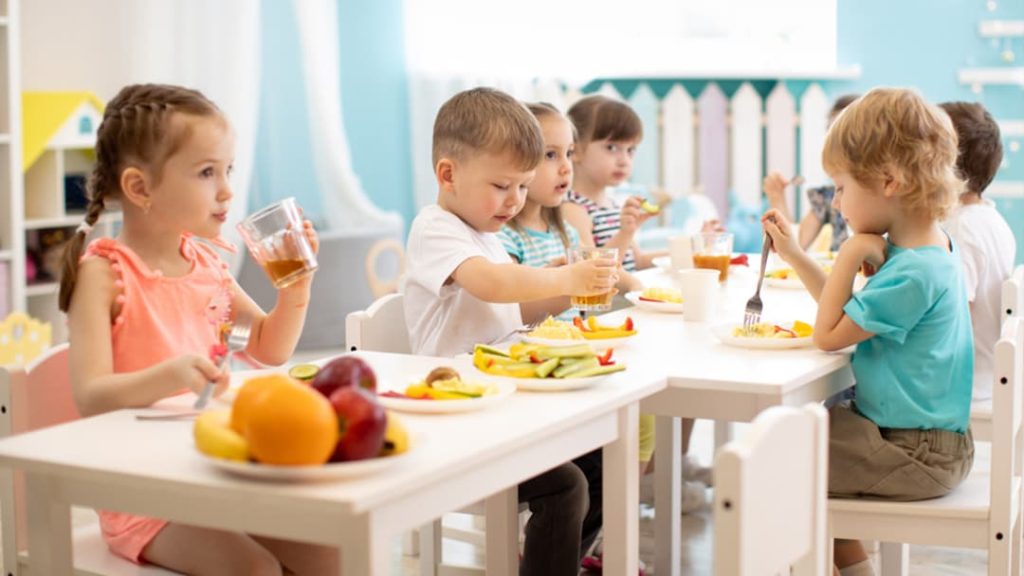 Understanding a typical day at the nursery is useful when evaluating programmes. Ask about the flow of the schedule from arrival to pick up. What is the balance between child-led exploration, playtime, snacks and meals, nap time, teacher-directed learning activities, and free choice periods? You want to ensure a good mix of stimulating learning opportunities balanced with ample time for rest and food. The schedule should promote healthy development across social, physical, cognitive, creative, and emotional domains.  
Verify License and Credentials
When visiting potential nurseries, check that the facility is licensed and accredited. Reputable nurseries adhere to high standards, trained staff, and safety procedures. Ask about the qualifications and background checks for teachers and caregivers. Look for nurseries actively cultivating nurturing and professionally run environments where your child can thrive and grow.
Health and Safety in Nursery
A top priority when evaluating a child care and development programme should be its health and safety protocols. Young children are prone to spreading germs quickly, so the nursery should follow rigorous and consistent cleaning routines. Make sure proper hand washing hygiene is enforced for both kids and staff. Ask about policies on children's illness, care and nurse. Also, look for secure facilities, supervision procedures, emergency plans, and paediatric first aid-trained personnel.
Consider Behavior Management Techniques
Positive behaviour management is vital. Nursery class rules should be transparent, fair, and consistently applied by caring staff. Observe how nursery staff interact with the children during your visit. Positive reinforcement, modelling good behaviour, redirection, and setting clear boundaries are examples of effective early childhood behaviour management strategies. The nursery's techniques should align with your own parenting values. 
Evaluate Fees and Operating Hours
Factor Dubai nursery fees into your decision process, including tuition and registration costs, meals, and operating hours. The hours which accommodate your family's schedule and budget. Remember that convenience is also essential if the commute time adds significantly to your day. Compare all pricing options, as some nurseries offer half-day programmes or fewer days per week as a more affordable alternative. 
Assess Nursery Nap Time Arrangements 
If your child will attend full days at the nursery, ask about the specific kids' nap time procedures. Young kids require sufficient rest built into the day to avoid meltdowns later. Visit during this winding down period to see how the environment helps children relax. Mats should be sanitised and spaced safely apart. Some kids need help settling down, so is there enough staff to assist? The duration should allow adequate rest without disrupting nighttime sleep.
Prioritise Your Child's Needs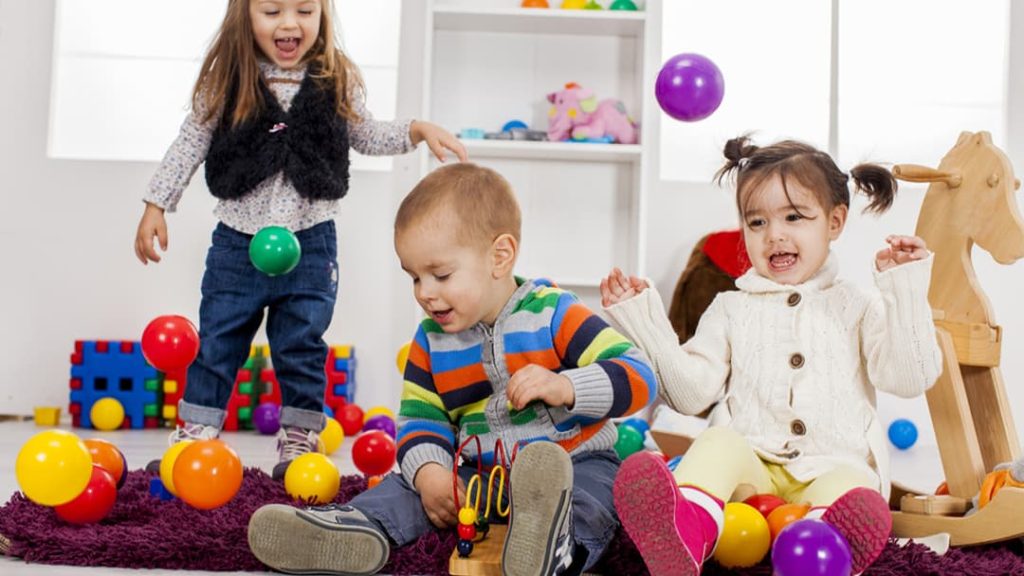 While visiting nursery options, keep your child's personality, learning style, interests, and needs in mind. Observe which environment seems best based on their comfort levels, engagement ability, and happiness when interacting with teachers and peers. Trust your instincts as you imagine them thriving in the nursery setting. Selecting the right nurturing nursery environment will provide benefits for years to come.
Consider the Curriculum 
Look for a nursery with a well-rounded, age-appropriate curriculum in place. The best nurseries focus on developing critical skills through play and exploration. Motor skills, social-emotional growth, language, and communication are vital building blocks in the early years. Ask how the curriculum is structured each day and seek a balance between guided activities and child-led free play. Child creative development activities should be incorporated to nurture imagination. Look for a curriculum aligned with the Early Years Foundation Stage, the educational framework used in the UK.
Teacher-Child Engagement and Interaction
The teachers are the heart of a high-quality nursery. Observe how attentive, nurturing, encouraging, and engaged the teachers are during interactions with the children. Young kids thrive when teachers take time to build connections, foster curiosity, and role model kindness and respect. Seek a nursery with low teacher turnover and where your child will receive plenty of individual attention.
Selecting Tappy Toes Nursery in Karama & Dubai South
If you are looking for an exceptional nursery option, Tappy Toes, located conveniently in Karama, checks all the boxes. Our passionate team has created a nurturing environment, joyfully inspiring children to learn and develop lifelong skills since 2015. 
Tappy Toes follows a curriculum aligned with the Early Years Foundation Stage and promotes growth across all developmental areas. The daily routine for kids strikes the perfect balance between structured activities facilitated by devoted teachers and plenty of time for active play and self-directed learning. Health, safety, and hygiene are paramount at Tappy Toes. Our rigorous protocols follow the guidelines set by KHDA to ensure children stay happy and healthy. 
When looking for the ideal nursery where your child will thrive, visit us to see our outstanding facility and care. The right preschool choices provide a lifetime of benefits for your little one. Trust your instincts to select the environment that feels like the perfect fit.
Conclusion
Choosing the ideal nursery for your precious child is a big decision not to be taken lightly. Follow these tips when visiting potential nurseries, asking questions, and evaluating all aspects of their programmes. Keep your child's needs, comfort level, safety, and happiness at the forefront. Finding the right nurturing environment with engaging learning opportunities from infancy through early childhood pays dividends for their future success. Tappy Toes Nursery offers high standards of care documented to nurture each child holistically. Please reach out if you would like to learn more about our warm, nurturing community. We would love for your family to join us!
Tags:
behavior management techniques
,
best nursery in dubai
,
child care and development
,
child creative development
,
daily routine for kids
,
dubai nursery fees
,
early childhood behavior management strategies
,
health and safety in nursery
,
how to choose a nursery
,
kids nap time
,
nursery class rules
,
nursery daily routine
,
nursery in dubai
,
nursery in karama
,
nursery nap time
,
preschool choices
---
---